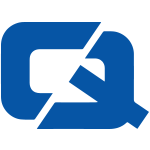 08 February 2013

Purchasing a new vehicle through finance at a dealership has continued to soar in popularity, according to new research.
Figures from the Finance & Leasing Association (FLA) revealed that there had been a 36 per cent rise in the value of consumer new car finance, which had been delivered through dealerships over the course of 2012.
The organisation noted that there had been a substantial increase in the amount of new and used cars that were bought by both consumers and businesses through finance. It grew from 1.67 million in 2011 to 1.91 million 12 months later.
Paul Harrison, head of motor finance at the FLA, said: "These figures show that customers want good value deals and are finding them. The number of cars financed by FLA members is at its highest level since before the start of the recent financial crisis."
The figures come after data from British Car Auctions showed that the value of used cars had grown by 4.7 per cent in 2012.
For the #1 motor trade insurance, visit ChoiceQuote