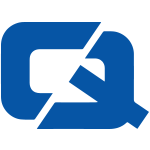 Car dealers in Scotland have seen a decrease in the number of new vehicles registered in the last year, according to new government statistics.
Scotland's chief statistician has published the annual Main Transport Trends report, which shows that there car registrations in 2008 fell by 14 per cent from the previous year to 215,000.
This was accompanied by a 0.4 per cent decrease in traffic volumes on the roads, with Scotland demonstrating a lower proportion of vehicles to members of the population than the British average.
Even among car owners, it would appear that vehicle usage declined in 2008, with 66 per cent of journeys to work conducted by car, down from 68 per cent in 2007.
However, more recent figures have suggested that the health of the car market has subsequently seen some improvement.
For example, July 2009 statistics released by the Society of Motor Manufacturers revealed a 14.3 per cent year-on-year increase in registrations for new vehicles, an upturn which the body attributed to the success of the scrappage scheme.
ChoiceQuote – the #1 car insurance page