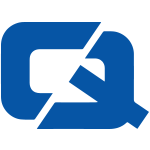 The number of new car registrations in January 2010 improved year-on-year for the seventh consecutive month, according to new statistics.
Figures from the Society of Motor Manufacturers and Traders (SMMT) show that 145,479 new vehicles were registered in the last month, a 29.8 per cent rise compared to January 2009.
As with previous months, the body credited the scrappage scheme with a large role in boosting sales, with the initiative accounting for 17.8 per cent of the new registrations in January.
Paul Everitt, SMMT's chief executive, said these figures represent a "better than expected" start to what is forecast to be a difficult year for motor retail.
It comes after the government revealed this week that it is extending the scrappage initiative by one month, in order to give sellers and manufacturers more time to prepare for and execute the conclusion of the scheme.
Mr Everitt welcomed this news, saying it will "allow the maximum number of people to benefit from the budget that's still available".
Visit ChoiceQuote, the #'1 for motortrade insurance