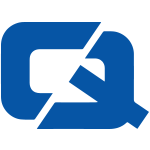 21 June 2013

Whether it's selling vehicles, repairing them or any other profession in motor trade, New College Nottingham (ncn) is offering a new range of motor vehicle qualifications and apprenticeships.
The programmes are expected to encourage more young people to pursue careers in the industry. When students have completed their course and are looking to start their new business, remember that motor trade insurance for under 25's is available.
For those looking to take part in the course, ncn is set to offer an open evening to further entice motor enthusiasts to sign up to the programme.
According to the Nottingham Post, students will be shown around a car dealership, featuring a number of supercars, including a Ford GT40, Aston Martin DB9 and a Bentley.
In addition to the fun side of the open day, students will be given examples of courses on offer, and might begin to understand the importance of accessing motor trade insurance for when they eventually begin their own business venture whilst attending the event.
The prospect of getting a motor trade insurance quote can be a daunting process, especially for people beginning their first business in this field. Motor trade insurance is quite different from average insurance policies, as it protects the driver rather than the vehicle.
Furthermore, some forms of insurance offer protection for the premises as well, covering customers and employees alike.
Remember, if you are under 25, this doesn't mean that you can't access motor trade insurance. It would be advised that when accessing your first quote, you speak to an advisor to make sure you receive the exact cover you need to allow your fledgling enterprise to thrive, and to ensure that no accidents or mishaps hold back business progress.
Premiums for younger people might be at a relatively higher cost, but good deals can still be accessed. However, don't compromise on saving a few pounds for a lower quality policy, as this could come back to haunt you in the long run.