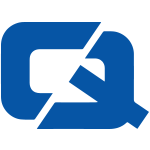 New model car insurance customers are likely to have decreased in numbers since the European car market recorded another month of decline.
According to automotive market research company JATO Dynamics, overall car sales in Europe dropped by 26 per cent in January, compared with the same period last year.
This figure represents a monthly loss of 335,364 vehicles to a total of 954,234 units, proving that the new car industry is showing no signs of recovery.
Head of JATO Consult David Di Girolamo commented: "In the cold light of day, the raw figures to paint a very bleak picture."
But he added that some new model launches have been a success, delivering "a very welcome shot in the arm" for the market.
This comes after the Society of Motor Manufacturers and Traders recently claimed that the flagging automotive industry will only stabilise if consumer demand is stimulated with a greater availability of credit.
Visit the #1 Motor Trade Insurance page