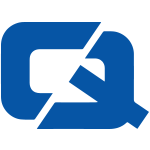 The Motor Insurers Bureau (MIB), a body which by law all motor trade insurance providers must be a member, has unveiled a new police helpline.
Police officer's will now be able to make extra checks on vehicle insurance by ringing a specific number.
With the helpline, the MIB aims to help out in cases where an insurance cover for a vehicle, such as a truck or lorry, may not be valid, Post Online reported.
The new helpline comes at the same time as the MIB making insurance information more accessible through website Askmid.com.
Chief executive of MIB Ashton West explained the helpline's role: "When traffic police pull over a vehicle that does not appear on the Motor Insurance Database (MID), there can be occasions where the driver claims to be insured.
"In these circumstances the Police Helpline can provide the officer with a definitive answer."