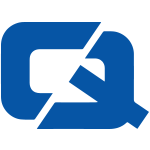 11 December 2012

Nissan has announced that it has been performing strongly over Europe with the UK and Russia being noted as the driving force behind the figures.
The manufacturer revealed that it had recorded a 3.7 per cent rise in sales over November compared to the same period last year with 48,581 units over the timeframe.
Officials said that the UK and Russia had experienced significant growth in terms of sales with Nissan seeing levels rise by 15.7 per cent and five per cent respectively in these countries.
Guillaume Cartier, Nissan vice president for sales operations in Europe, said: "Continued growth of Nissan's crossover and 4×4 categories has given us a strong foothold in Europe. Success of models like the Nissan Juke and Qashqai underscores our investment in cars with bold design and innovative technology."
Nissan recently announced that it would be releasing a special edition The Dark Knight Rises Juke Nismo to commemorate the launch of the Christopher Nolan Batman film on DVD and Blu-Ray.