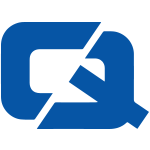 09 August 2012

Nissan has posted positive figures for the past month, announcing that the company improved its share in the automotive market.
The Japanese manufacturer noted that it is performing well within the European sector, selling 53,323 units over the course of July 2012, culminating in a 15.3 per cent rise from the same period last year.
Officials said that these results mean that it is the second successive month where Nissan has increased its market share and has now sold 419,665 units in 2012 to date, a rise of 3.9 per cent from 2011 despite there being a weakened demand in southern European countries.
The driving force behind these figures was the Juke compact Crossover vehicle, which was built in the company's Sunderland plant, selling 13.8 per cent more models than last year.
Guillaume Cartier, Nissan vice president for sales operations in Europe, said: "Nissan enjoyed another robust month in July in Europe with the popularity of our models counteracting the generally difficult market conditions in some countries."
For the #1 motor trade insurance – visit ChoiceQuote