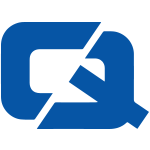 30 January 2013

A new chapter has been marked at Nissan's factory in Sunderland, with the north-east facility now producing the new Juke Nismo model.
The beginning of production comes after a transition period in which the plant had to make a few adjustments to handle the development of the vehicle's unique front and rear bumpers, on top of other quirky elements of the car's aerodynamic body.
Now that all of these systems are in place and operational, Nissan's engineering and manufacturing teams have begun to integrate the first of the new Juke Nismo motors into the factory's existing production line.
Once complete, the Nissan Juke Nismo will become the first of a new range from the Japanese car giant, which aims to take the manufacturer's knowledge in the motorsport world and apply it to vehicles fit for the road.
This is highlighted by the fact that the Juke Nismo comes complete with a more aerodynamic body kit than a standard Nissan Juke, while a driver-focused interior design is also sure to capture plenty of attention.
From a driving perspective, the Nissan Juke Nismo is being designed with a stiffer suspension system than the original Juke, as well as featuring a much more powerful turbocharged engine under its bonnet.
Visit ChoiceQuote – for the #1 motor trade insurance