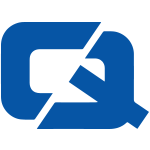 24 January 2013

Nissan has carried on its positive performance through 2012 into the new year as its Qashqai claimed at the BusinessCar 2013 awards.
The vehicle was named 'Crossover of the Year' and was commended for its "distinctive looks" and "a drive that surpasses expectations" strengthening Nissan's already successful start to the year.
Officials noted that the Qashqai was constructed at the manufacturer's plant in Sunderland which received a significant boost in 2012 after Nissan stated that it would be providing major investment over the coming years.
The company is looking to create 280 jobs at the north-east facility as part of a £250 million programme which will help make 720 supply chain positions available in the near future. Business secretary Vince Cable described this as a "strong endorsement" for the nation's car industry.
It will further add to the highly successful year that the UK's automotive sector has experienced, seemingly bucking the trend of all other areas in the past 12 months.
Visit ChoiceQuote – for the #1 motor trade insurance