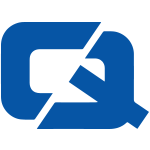 11 February 2013

Nissan has released images of the latest member of the Nismo range with the upcoming launch of the 370Z Nismo.
The manufacturer is due to put the new vehicle on public display at the Geneva Motor Show on March 5th but has offered up a glimpse of what the model will be like in action adding to its already bustling line-up.
It comes hot on the heels of the Juke Nismo and features a six-speed manual gearbox which will make it the only coupe which possesses this kind of gadget.
The 370Z Nismo is also capable of hitting 0-62 mph in just 5.2 seconds and is significantly boosted by the presence of a 3.7-litre V6 engine along with a striking aerodynamic design.
Nissan has experienced a highly successful 2012 after it managed to secure its best ever European market share over the past year.
The company scored a 3.9 per cent share of the sector which was driven by sales of 665,756 during the past 12 months.
For the #1 motor trade insurance – visit ChoiceQuote