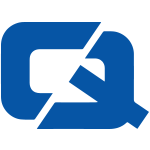 14 November 2012

Nissan has announced a strong performance in terms of sales across Europe throughout 2012.
The company noted that a significant increase in the amount of vehicles moved on during the year has seen it strengthen its year-to-date market share on the continent to 5.4 per cent compared to 2011's figures.
Nissan stated that the positive results had been driven by strong performances in the likes of the UK, France and Russia which all noted a substantial rise in the company's market share.
Officials noted that Russia saw a year-to-date increase of 7.5 per cent while the UK and France saw improvement of 4.5 per cent and 15.1 per cent respectively.
Guillaume Cartier, Nissan vice president for sales operations in Europe, said: "Nissan continues to weather the financial storm in Europe and our year-to-date performance regionally, and within our major markets, leaves us optimistic about the remainder of the year, despite the economic headwinds."
Visit ChoiceQuote – for the #1 motor trade insurance