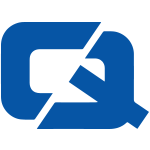 08 April 2013

Nissan has enjoyed a highly successful past month after recording it's best ever March in terms of sales.
The manufacturer highlighted the strong performance of its 100 per cent electric Nissan LEAF which scored record sales, while the company's light commercial vehicles (LCV) also fared well over the past month.
Officials said that registrations for new cars in the UK grew 5.9 per cent over March with 23,576 new Nissans being delivered, giving the firm an improved market share of 5.4 per cent and setting the record for performance during the third month of the year.
The LEAF was highlighted as the driving force behind the figures with sales soaring by 38 per cent when compared to the same period last year.
Jim Wright, managing director of Nissan (GB), said: "There's no doubt that the new car market is becoming increasingly competitive, which only goes to show just how impressive Nissan's latest record-breaking sales result is. It's proof that we're offering exactly the right vehicles for UK buyers."
For the #1 motor trade insurance, visit ChoiceQuote