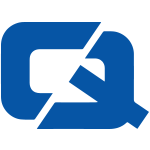 03 December 2012

Nissan is summoning the spirit of Gotham City with the launch of a limited edition Juke Nismo vehicle.
The manufacturer is giving motorists the opportunity to experience the life of Bruce Wayne with the unveiling of The Dark Knight Rises Juke Nismo in celebration of the film's release on DVD.
It is the third Batman film to be produced and directed by Christopher Nolan and proved to be a huge hit at the box office after it was released in the summer and now Nissan wants to give drivers a truly unique vehicle.
While it is far from being the Batmobile Bruce Wayne would be accustomed to, it boasts a matt black paint finish along with a host of Batman detailing which gives it the look of the Tumbeler which the cape crusader haunted the streets of Gotham City in.
The Dark Knight Rises is due to be released on DVD and Blu-Ray on December 3rd while the Juke Nismo will be unleashed into showrooms in January 2013.
For the #1 motor trade insurance – visit ChoiceQuote