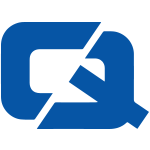 11 September 2012

The government is providing an injection of cash to the Tyne and Wear region to encourage individuals to 'go green'.
Unveiled by transport minister Norman Baker, ministers have provided £5 million in investment to introduce a range of measures to relieve congestion on the perennially busy A1 Western Bypass.
Mr Baker noted that the scheme is designed to make people think of alternatives of getting to work as there will be the introduction of bus priority lanes as well as new cycle and walking routes.
Those using public transport will also be able to benefit real-time travel information systems.
Mr Baker added: "Our investment in this scheme shows that we are serious about funding infrastructure where there is a clear business case for doing so. The money we are putting into this project will unlock much greater economic benefits for communities as well as improving the environment – it is a win-win for Tyne and Wear."
For the #1 motor trade insurance – visit ChoiceQuote