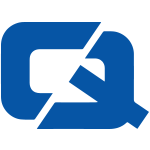 06 December 2012

The UK's automotive market is continuing to perform strongly as a new report shows that car registrations have increased again.
Research from the Society of Motor Manufacturers and Traders (SMMT) revealed that there had been an 11.3 per cent rise in November allowing the new car market in the UK to grow by 5.4 per cent over 2012.
Officials noted that this latest improvement in registrations has meant that the UK is now the second largest car market in the European Union (EU) following increased growth in the nation and falling demand across the rest of the continent.
Paul Everitt, SMMT chief executive, said: "The outlook for 2013 remains challenging, but vehicle manufacturers and their dealers will continue to work hard to attract motorists to their showrooms and deliver outstanding value."
The SMMT noted that the country is due to beat its best year-to-date figure since 2008 if the trend continues.