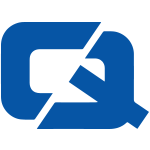 Motorists in Greater Manchester with insurance policies may be interested to read that the area's police have named the favourite loot of local car criminals.
Greater Manchester Police have drawn up a list of the most popular objects stolen from vehicles in the area to help motorists deter thieves from stealing items left on show in their vehicles.
Number plates came in as the car thief's favourite, followed by mobile phones in second place and CD players taking the third spot jointly with items of clothing.
Satellite navigation systems and vehicles parts followed, while CDs came in sixth place and tools in seventh.
Other popular items included electric drills, purses, tax discs and laptops.
"Lets work together to make sure it's not a merry Christmas for car thieves in Oldham," stated Chief Superintendent Caroline Ball.
Meanwhile, vehicle criminals are currently being targeted by a police campaign in Preston, the Preston Citizen has reported.