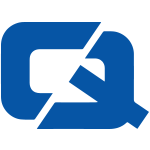 22 August 2012

The London 2012 Olympic Games has been widely regarded as a major success on and off the track with both Great Britain's athletes and logistical organisations around the country excelling during the event.
While the Road Haulage Association (RHA) has been quick to praise Transport for London (TfL) for allowing traffic to run smoothly around the capital during the Games, the focus is now being switched to the long-term impact the event will have on the UK as a whole.
The Freight Transport Association (FTA) has noted that the Olympics could provide a major boost to the country in terms of the domestic road freight activity, despite not wholly positive results in the opening part of the year.
In the organisation's latest Quarterly Transport Activity Survey (QTAS) officials predicted that there could be significant growth following on the back of the Olympic Games. However, it was not all positive as the FTA said that road freight activity had remained weak in the second quarter of 2012 despite earlier predictions from the previous period stating that it would be higher. Officials now expect there to be improved growth for the coming quarter following the major event.
The FTA noted that many respondents were far more positive about the third quarter with only areas such as Wales and the south-west expecting a drop in activity. London and the south-east were two regions that were set to outperform the rest of the country as they consistently reporting growth after the Olympic Games have finished as the euphoria of one of the most monumental events the UK has ever hosted continues.
Bruce Goodhart, FTA research analyst, said: "Hauliers continue to be squeezed by the effects of weak freight volumes as customers are affected by the slowdown in consumer demand.  The mood of the country was lifted by Team GB's success in the London 2012 Olympics and hopefully this will lead to an improvement in demand and the economy in the run up to Christmas."
For the #1 motor trade insurance – visit ChoiceQuote