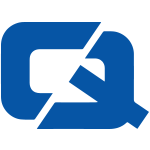 Recent research has revealed that one-third of drivers are dissatisfied with the service they receive from motor traders.
According to the study by HonestJohn.co.uk, 33 per cent of its customers were "distinctly unimpressed" with the service they received from traders after their purchase.
It noted that 28 per cent of new car buyers felt the standard of service they received when buying a vehicle was "poor".
The company said: "Now, more than ever, motorists are trying to find people they can trust for their motoring needs, who will deliver good deals and decent service for a sensible price."
Customers who had entered the used car market reported even greater levels of dissatisfaction, with almost half of the respondents saying they were unhappy with the post-sale follow up.
This comes after an SMMT study revealed that the number of motor trade insurance customers is likely to decline because production of commercial vehicles constructed last month fell by 59.7 per cent.
Visit the #1 Motor Trade Insurance page