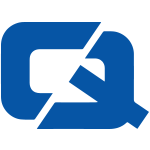 A recent police operation in Oxfordshire caught a driver illegally using a handheld mobile phone every eight minutes – potentially risking a claim on their motor trade insurance.
The two-hour initiative saw traffic officers stop 14 motorists in Headington for the offences, which could see drivers face motor trade insurance repercussions should they be convicted for their crime.
Another 27 drivers and five passengers were found to not be wearing a seatbelt, the Oxford Mail reports.
"It's disappointing that in just two hours on one stretch of road, 32 people were travelling without their seatbelt and 14 were using their mobile phones," said Police Constable Mark Pilling, of the Abingdon traffic unit.
"Drivers know this is illegal and the purpose of these checks is to educate them on the fact these laws are there for a reason and do save lives," he added.
All the drivers caught using their mobiles were given £60 fines and three penalty points on their licence.
Last December saw the Crown Prosecution Service suggest that motorists who drive dangerously while using a handheld mobile could be threatened with a jail sentence.