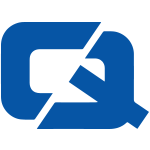 20 March 2013

The UK bucked the trend against the rest of Europe by seeing an increase in passenger car registrations over January and February.
Figures from the European Automobile Manufacturers' Association (ACEA) showed the levels in the UK grew by 7.9 per cent in the first two months of 2013, going against the 10.5 per cent decline across the rest of the continent.
The organisation noted that across the European Union, demand for new cars dropped by 9.5 per cent to 1,681,073 units.
Italy experienced the biggest fall of 17.3 per cent while France, Germany and Spain were all unable to match the strong performance of the UK in the opening part of the year.
Commercial vehicle registrations were also on the up across the country with figures from the Society of Motor Manufacturers and Traders (SMMT) showing a five per cent increase in February 2013.
It marked a strong start to the year for the sector.
For the #1 motor trade insurance, visit ChoiceQuote