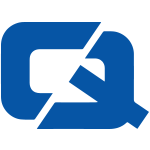 Carmaker Peugeot is to improve its customer service provision via the launch of a new dedicated Twitter account.
The new online channel, @PeugeotCare, will allow users of the popular social network website to pose queries and view other common questions that have been posed to and answered by the company.
EHS 4D Group and The Listening Company are responsible for devising and operating the Twitter page, which will complement Peugeot's existing telephone and email customer response services.
It is thought that increasing its presence in the online arena will make the brand and its services more accessible and transparent.
Andrew Goodall, internet manager for Peugeot UK, said: "We expect the Twitter page to serve as a vital method of … identifying common trends in queries and ultimately helping us to improve and build on [customer] needs in the future."
Last month, the manufacturer expanded its range with the launch of the all-electric Peugeot iOn city car.
ChoiceQuote – #1 for motortrade insurance