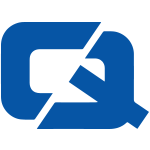 03 September 2012

Peugeot has been given the green light to launch its latest incarnation of the 208 vehicle by unveiling the new 208 GTi.
The model comes off the back of the success generated from the previous 208 vehicle that was released in June 2012 and now officials are expecting similar results from the GTi car which will be made available to the public in spring 2013.
Peugeot has recently been looking to rejuvenate its Supermini sector and has already stated that the 208 GTi has managed to revolutionise customer choice, giving them more options in terms of elegance, style, compactness and occupant space.
Officials have stated that the 208 GTi is defined by its external identity which they believe is a key selling point to potential buyers.
The car also boasts a new lighting system and is fully equipped with the latest generation light guide, including specifically designed LED technology tailored for both day and night time driving.
For the #1 motor trade insurance – visit ChoiceQuote