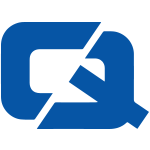 Fewer drivers are breaking the law and potentially risking a claim on their insurance policy by using handheld phones at the wheel, a study has shown.
Findings by the Department for Transport have shown a 40 per cent drop in the number of motorists using a mobile while driving, with one per cent of car drivers seen on the phone compared with 1.7 per cent last year.
Road safety minister Jim Fitzpatrick announced the figures at the Annual Lecture of the Parliamentary Advisory Council for Transport Safety.
"Using any mobile phone when driving is distracting – it stops you giving the road your full attention and slows reaction times," he stated.
Drivers spotted using their mobiles wheel behind the wheel have been liable for a £60 fine and three points on their licence since February this year.
The government's Think! road safety website suggests that using a handheld phone while driving can significantly hamper a motorist's concentration.