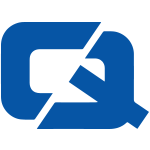 Police officers in possession of a specially-equipped Ford Transit van may be less likely to need to make a van insurance claim in the event of a break-in.
The car maker has announced that it is providing police in five UK constabularies with the special vehicles in the fight against vehicle crime.
Each van has been fitted with laminate over the glass, keeping the glass together in the event it is smashed and making it more difficult for intruders to enter.
Pete Hyam, Ford vehicle security engineer, based at Dunton Technical Centre, said: "We are working in partnership with the police on auto crime prevention, using what we believe is the most secure Transit in the UK."
He added that officers would like to further explore using the laminate, which could also be of benefit to van insurance holders should the product go into mass production.
Ford makes a number of vehicles for police in the US, including the the Crown Victoria Police Interceptor.