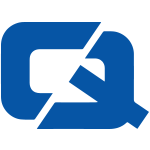 Drivers across Humberside who get behind the wheel after too much to drink could see themselves putting more at risk than a claim on their insurance policy.
Police in the county have launched a road safety action day as part of their 12 Days of Christmas campaign and plan to hold increased patrols as they crack down on the law-breaking motorists.
Drivers using handheld mobile phones at the wheel or failing to wear a seatbelt will also be targeted in the initiative, which aims to increase safety.
Roads Policing Inspector Roger Mitchell said: "At this time of year we are encouraging people to be sensible and not drink and drive. More people will be using public transport and taxis."
The government recently launched its annual drink drive campaign in the form of radio and television advertisements that highlight the adverse results of being caught drunk at the wheel.