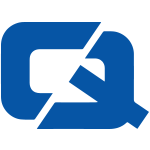 06 September 2012

Finding a car parking space when out shopping or visiting a different town in the UK can at times be a major chore and then once a motorist are parked up they are often faced with soaring charges.
New research by Confused.com found that drivers across the country pay out just under a staggering £8 billion in car parks up and down the nation. The company discovered that 78 per cent of Brits parted with up to £150 a month simply for parking their car and 65 per cent stated that they now decide where they are going to shop simply on how much they will have to fork out in multi-storey facilities or other similar sites.
Unsurprisingly, areas in London took the top ten places in Confused's table of most expensive car parks with the National Car Park's (NCP) facility on Pavilion Road in Knightsbridge being the UK's most costly, charging motorists £36 for three hours and £10 an hour. The affluent area took the top two spots while Camden's Cleveland Street NCP site was in fourth and set a driver back £32 for three hours.
While these prices are extortionate to an extreme, officials at Confused noted that some drivers are paying the price of sheer laziness by not searching for a cheaper car park that is mere minutes away. In Birmingham, the Royal Angus car park, situated in perfect distance to the city's main shopping arcade, charges motorists £10.90 for three hours while just 1.3 miles away at the Livery Street multi-storey it would only cost £3.30 for the same amount of time.
Gareth Kloet, head of car insurance at Confused, said: "In today's difficult financial climate, people have had to find ways to save every penny possible. Over-priced parking charges are a problem that every motorist in the country has to deal with."
With motorists already feeling the force of high insurance prices and car maintenance costs, the last thing they want is to be caught out by pricey car parks so drivers should take a little time to seek out a cheaper alternative to the standard multi-storeys.
For the #1 motor trade insurance – visit ChoiceQuote