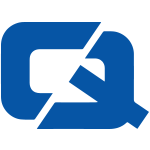 08 February 2013

Ford has announced that production of the new Fiesta ST has begun and the vehicle will be available to purchase between March and April.
The manufacturer stated that the model will be assembled at Ford's plant in Cologne, Germany and will represent the first Fiesta that can achieve 0-62 mph acceleration in less than seven seconds.
It will be developed by Ford Team RS and will be powered by the 1.6-litre EcoBoost petrol engine, allowing the Fiesta ST to achieve these top speeds while having a reduced impact on the environment.
Ford has put a price tag of £16,995 on the new vehicle and UK sales have already been forecast at 5,000 a year.
Juergen Gagstatter, chief programme engineer of performance cars, Ford of Europe, said: "This vehicle is a significant step forward, both in terms of our proud heritage of blending a powerful engine with a dynamic chassis, and also in achieving reduced fuel consumption and emissions."
Ford recently announced that it had maintained its market lead in 2013 following the strong performance of the Fiesta and Focus into the new year.
For the #1 motor trade insurance, visit ChoiceQuote