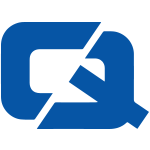 Drivers in Middlesbrough with motor trade insurance may be able to help police identify a number of men caught stealing from cars in the area.
Officers are calling for help from the public to identify the five offenders as part of Operation Hassocks, the Gazette reports.
The men have all been caught on camera taking satellite navigation systems from vehicles, which could have resulted in insurance claims for the owners.
Detective Sergeant John Wrintmore, of Middlesbrough CID, said: "Vehicle crime continues to be one of our main focuses in Middlesbrough, particularly in the run up to Christmas."
He added that opportunist thieves would always be looking out for items to steal and urged motorists to remove valuable possessions from vehicles.
"There remain a few suspects to be identified," he stated.
The call for public assistance follows police in Lancashire advising drivers to keep valuable items hidden to reduce the chance of a break-in.