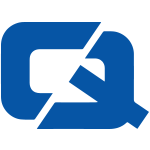 Motor traders have called the government to take action in a bid to support the car production industry during the recession.
The Society of Motor Manufacturers and Traders (SMMT) has claimed that more must be done to boost short-time working and to provide easier access to credit and finance for car insurance customers needing to purchase a car.
This comes after the society's latest figures revealed that falling demand for vehicles has resulted in manufacturers having to reduce car production.
SMMT chief executive Paul Everitt commented: "The large fall in February's vehicle production is a direct result of weak demand and the need to protect the highly-skilled workforce and valuable industrial capability in the UK automotive sector."
As new-car sales continue to drop, motor traders have noticed a rise in demand for second-hand vehicles.
The Retail Motor Industry Federation's latest Society of Motor Auctions recorded a 20 per cent rise in January alone.
Visit #1 Motor Trade Insurance page