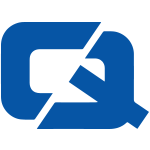 Renault is to expand its national network of specialist dealers in order to capitalise on the increasing success of its performance car business.
The manufacturer is launching 11 Renaultsport specialist dealerships across the UK, having assessed a number of traders on the level of sales, expertise and after-care they can provide.
These dealerships will now act as the Renaultsport range's ambassadors, which will allow them to offer special incentives to customers such as exclusive access to track day events.
Phil York, Renault UK's marketing director, stated that this will allow the carmaker to make the most of its recent momentum, having won a number of industry awards.
He said: "We want to ensure customers can access the whole range and talk to sales and after-sales staff who are as passionate and as knowledgeable about performance cars as they are."
This comes after the firm last month revealed that it has been able to increase its share of the global car market thanks to its strong sales in the second half of 2009.
Visit ChoiceQuote, the #1 for motortrade insurance