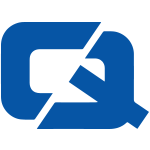 13 August 2012

The Olympic Games in London came to a close last night (August 12th) with an impressive closing ceremony and for many this event has been one to remember both on and off the track.
While the plethora of gold medal winning Team GB members will grab all the headlines for their exploits in their numerous events, the Road Haulage Association (RHA) has reserved some special praise for the organisations involved in ensuring that spectators and athletes alike were able to travel around the capital with relative ease.
The organisation highlighted the good work that had been carried by Transport for London (TfL) to make navigating the road network much easier.
Officials noted that the Olympic Road Network (ORN) had been successful, allowing traffic heading to the Games Village to get there quicker and avoid any of the disruption. The RHA said that relatively minimal congestion encountered by freight services was "without doubt down to the hard work of the TfL". Members of the organisation said that the careful and thorough planning of the London organisers resulted in the smooth running around the Olympic Village as well as the rest of the area.
While the final curtain came down on the Olympics last night, the Paralympics kicks off on August 29th, lasting for two weeks until the closing ceremony on September 9th. These events are once again going to prove another test to London's road networks but the RHA believe that the TfL are more than up to the task following the successful trials during the main Games.
Geoff Dunning, RHA chief executive, said: "Whether by public transport or use of the Olympic Route Network, they certainly fulfilled their task of keeping London moving and it's good to know that based on the past two weeks, the Paralympics will run equally smoothly."
Mr Dunning also went on to praise the UK's haulage industry stating that the smooth running over the Games showed the country's freight services "really do deliver" heralding the event a major success for everyone involved.
For the #1 motor trade insurance – visit ChoiceQuote