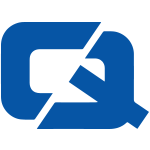 Proposals for a new car scrappage scheme could see motor traders suffer if drivers are encouraged to buy brand new vehicles.
If plans suggested by Retail Motor Industry (RMI) National Franchised Dealers Association (NFDA) director Sue Robinson go ahead, motorists would be encouraged to get rid of older cars in favour of less-polluting vehicles.
She commented: "Consumers will look to new cars again, given the right impetus, and the RMIF is continuing to lobby for the introduction of a scrappage scheme that could help revive car sales."
This comes after figures revealed that new car sales in February this year were down by 21.9 per cent, compared with the same period in 2008.
The Society of Motor Manufacturers and Traders also called on the government to implement the proposed scrappage incentive scheme, which is already being enacted across Europe.
But, by actively encouraging motorists to scrap their vehicles in favour of new ones, the SMMT could also be taking business away from second-hand motor traders.
Visit the #1 Motor Trade Insurance page