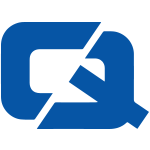 Roads need to be made "more like commercial businesses" it has been argued.
Deputy editorial director at the Institute of Economic Affairs Dr Richard Wellings made the comment in the Yorkshire Evening Post where he discussed roads in and around the region.
He mentioned the "poor" road links with the south as well as commenting on the lack of motorway connection between Manchester and Sheffield.
Apparently motorists in Yorkshire pay around £3 billion every year in terms of fuel duty and road tax, however, only £500 million is spent on roads in the county.
Investment is also "heavily concentrated in London and the south-east".
Dr Wellings suggested bringing in a toll system where money is paid directly towards road improvements.
Any such toll would inevitably affect taxis fleets and those in the motor trade industry.
Yorkshire currently has two toll roads at Spurn Head and Cropton Forest.