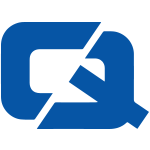 Drivers in Bradford looking to keep their insurance policy intact might want to avoid purchasing a vehicle from a roadside trader.
The Telegraph and Argus reports that these sellers could be cowboy traders trying to get rid of unroadworthy vehicles.
Local residents have petitioned and complained about the vehicles being parked on their roads, taking up places where they would usually leave their vehicles.
Councillor Anne Hawkesworth, executive member for the environment, said: "These vehicles cause obstructions on roads, grass verges and pavements. People cannot park near their homes and customers cannot get near to businesses. They also look an eyesore."
She went on to urge residents not to buy from the traders.
Police have teamed up with the council to tackle the issue, putting stickers on the offending vehicles and warning that they could be removed if they are not moved on.
Under the 1988 Road Traffic Act, selling unroadworthy vehicles to people is considered an offence.