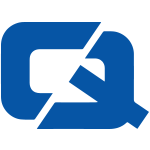 Drivers looking to avoid a claim on their insurance policy might want to follow the advice of Wigan council and avoid roadside vehicle sales.
The council is warning local residents to steer clear of such sales, as the vehicles on offer could be unroadworthy.
Licensing chief Maurice Dearden told the Wigan Observer: "How many times have you driven past a car, a van or a motorcycle parked up either at the side of the road or on spare land with a home-made sign on it?
"The person selling it may well be an unlicensed trader who won't be offering any after-sales service, so, if you do decide to buy you could be parting with your hard-earned cash for what could very well be an unroadworthy vehicle."
A similar warning was given recently by Bradford council as officials clamp down on bogus roadside car sellers, the Telegraph and Argus reports.