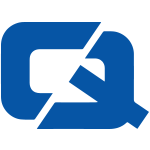 01 October 2012

The Royal Society for the Prevention of Accidents (RoSPA) is reinforcing its commitment to safer driving with the induction of another member to its scheme.
Officials welcomed the Royal Mail to join its National Safe Driving Award Scheme (NSDA) which will see the company make a further effort to ensure that drivers within its fleet tow the line in terms of safety when they are working on the road.
The firm becomes the latest to join the NSDA, which was relaunched in 1999 to reward companies that do not have accidents during the year, with a certificate through the initiative.
The Royal Mail has announced that it will pilot the scheme in Hereford and Birmingham before moving it to other parts of its operations.
Rick Wood, head of training in RoSPA's Driver and Fleet Solutions department, said: "Rewarding good driving is a great way of boosting staff morale and helps to change people's attitudes to driving. For many people, driving is the most dangerous thing they do for work and the NSDA scheme is an extremely effective way of encouraging and rewarding safe and responsible driving."
For the #1 motor trade insurance – visit ChoiceQuote