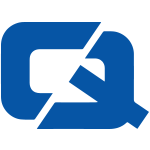 New sales incentives from car sellers will be necessary to avoid trade suffering a downturn in 2010 after the scrappage scheme ends.
This is the view of automotive services website Motoring.co.uk, which has suggested that traders will look to introduce deals on pricing, finance schemes or customer support in order to maintain business performance.
It made this prediction in anticipation of a fall in sales and demand over the next year due to many customers having brought forward their new car purchase plans from 2010 to 2009 due to the scrappage initiative.
Kevin Gaskell, motoring expert and chairman of Motoring.co.uk, said that this could be allayed with deals on financing or servicing which will appeal to non-scrappage customers.
He said: "Alternative support measures should be highly attractive to owners of older vehicles which didn't qualify for the scrappage premium and so opens the opportunity to buy a subsidised new car to a wider audience."
The scrappage scheme is due to come to an end next month, with funding for less than 82,000 vehicles now available.
ChoiceQuote – the #1 motortrade insurance page