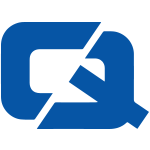 The rate of satellite navigation (satnav) system theft in south Worcestershire has fallen by more than 50 per cent as a result of motorists heeding police advice.
This is according to the Ludlow Advertiser, which reports that such incidents have fallen by 51 per cent over the past six months – potentially spelling good news for insurance policy holders.
Meanwhile, thefts of laptops have also declined by 48 per cent across the area, the figures show.
"We congratulate drivers who have helped by taking their laptops and satnavs with them when leaving their vehicles unattended," said a police spokesman.
But he added that it is not sufficient to just hide items inside a vehicle, as thieves may have worked out where drivers are likely to stow valuables.
According to figures produced by the government, vehicle crime accounts for a fifth of all recorded offences throughout England and Wales.