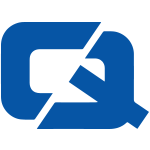 New car sales in February 2010 have received a substantial boost thanks to the scrappage scheme, according to new figures.
The latest Society of Motor Manufacturers and Traders (SMMT) figures show that 19.6 per cent of all new vehicles purchased in February were bought via the government scheme, which ends this month.
This takes the total number of cars purchased through the initiative since it commenced in May 2009 to 324,991.
SMMT's chief executive Paul Everitt praised the scheme as a "vital stimulus" which has helped the sector to recover during a difficult economic climate.
He added: "Industry must now work to sustain this momentum and is urging government to postpone the introduction of the first year rate of vehicle excise duty and avoid dampening demand."
The scrappage scheme had previously been planned to end in February, but was extended for an additional month to help sellers and manufacturers prepare better for its conclusion.
Visit ChoiceQuote, the #1 for motortrade insurance