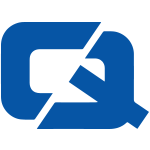 The motor trade received a significant boost from the government's scrappage scheme, according to figures released by the Society of Motor Manufacturers and Traders (SMMT).
By the end of April, 388,540 new cars had been registered under the scrappage scheme, as well as 6,959 new light commercial vehicles. The figures show that the UK motor trade is picking up once again.
Launched in May 2009, the scrappage scheme encouraged people to trade in their old car and received money off a new, more CO2 efficient model. The scheme ended in March once the full allocation of vehicles was reached.
Paul Everitt, chief executive at the SMMT, said: "The scheme played a vital role in providing a much-needed boost to the UK automotive industry. Our latest registration forecasts suggest the 2010 market will perform better than expected."
With UK-produced vehicles having grown by 25.5 per cent, the SMMT predicts that 1.9 million vehicles will be sold in 2010.
ChoiceQuote – the #1 for motortrade insurance