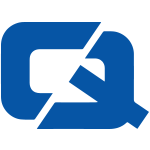 The Society of Motor Manufacturers and Traders (SMMT) has hailed the benefits which the scrappage scheme has brought to both car sellers and environmental targets.
New data published by the body has revealed that a total of 284,479 new vehicles have been registered through the scheme since it commenced last May.
In addition, cars purchased through the initiative produced emissions at an average rate of 133.3 g per kilometre, which is 27 per cent below the average emissions of the scrapped vehicles.
Paul Everitt, SMMT's chief executive, said the scheme has therefore provided an "important boost" to the industry and called for more consumers to take advantage of it before it concludes.
He said: "The scheme will continue until the end of February and there is still an opportunity for around 85,000 more consumers to take advantage of it."
Earlier this month the body credited the scheme with helping to boost sales of new cars in December to exceed totals from the same period of 2008 by 38.9 per cent.
Visit ChoiceQuote, the #1 motortrade insurance page