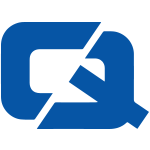 The government's car scrappage scheme has been praised for the positive effect it has had on both the environmental and economic condition of the industry,
Green vehicle site WhatGreenCar has hailed the initiative for playing not only "a crucial role" in helping to preserve jobs, but also for replacing inefficient older cars on the road with more eco-friendly models.
It reported that the average tailpipe carbon dioxide emissions from a scrapped car are around 179 grams per km, compared to 134 grams per km on the new vehicles bought to replace them.
The scheme has taken almost 155,000 orders since it commenced in April.
Dr Ben Lane, managing editor at the website, lauded the programme for having encouraged and continued the prevailing trend towards an increased uptake of smaller, greener vehicles "at a time when UK car sales were at an all-time low".
This comes after business secretary Lord Mandelson last week hailed the scrappage initiative as a "great deal" for manufacturers, dealers and customers alike.
ChoiceQuote – the #1 for car insurance