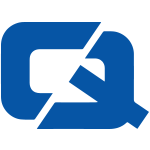 The motor trade insurance industry is set to pick up owing to the fact that the new government-backed scrappage scheme is encouraging so many motorists back into showrooms, it has been claimed.
According to the Retail Motor Industry Federation (RMIF), the scheme, which is set to come into force next week, is likely to give a boost to the automotive market as a whole.
RMIF director Sue Robinson explained that there has already been "a marked interest" in enquiries about scrapping cars and incentives to buy new ones.
"The scheme has the backing of motor retailers and the sector is looking forward to the influx in custom that the scheme is likely to bring," she added.
Meanwhile, vehicle registration organisation HPI recently advised motor traders to run checks on V5 forms that they receive from motorists wanting to have their vehicle scrapped in order to ensure that it is rightfully their own.
Visit ChoiceQuote – #1 in motor trade insurance