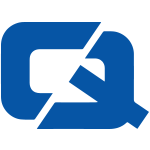 05 October 2012

SEAT has experienced a highly positive month for sales over September, smashing all its previous records.
The manufacturer stated that it saw 7,739 cars registered and also increased its market share to 2.15 per cent, which surpassed the company's previous best figure from March 2011.
Officials stated that these statistics could be boosted even further with the impending release of the new Toledo hatchback, which is due to be unleashed into showrooms across the UK from December 1st.
September is a traditionally busy time for car companies as the new licence plates are released during this period but SEAT have not experienced a more positive September since 2007 when it sold 6,851 vehicles.
Peter Wyhinny, SEAT UK director, said: "With the new Toledo due to land on customers' driveways this year, a car that provides more practicality per pound than virtually anything on the road today, we're well on course for yet another record year at SEAT."
For the #1 motor trade insurance – visit ChoiceQuote