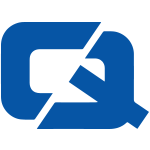 Motor traders who deal with second-hand vans and large commercial vehicles (LCV) are likely to be looking forward to the forthcoming year following news that values are set to increase.
According to new figures released by British Car Auctions (BCA), despite year-on-year values remaining some £347 lower, current prices stand at around £767 more than they were at the end of 2008.
Duncan Ward of BCA explained that vendors are having to source more and more stock every month in order to meet the growing retail demand.
"There is a lot more confidence in the used LCV market in 2009 and that is reflected in stronger bidding, higher conversions and improving prices," he added.
Indeed, this comes after the Finance and Leasing Association revealed that more motorists are turning to the second-hand market despite the recent implementation of the government-backed scrappage scheme.
According to the organisation, purchases of new vehicles on finance were down 27 per cent in March from the same period of 2008.
Visit the #1 motor trade insurance page