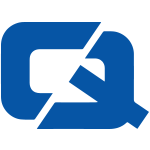 Motor traders are likely to have noticed a boost in business as new research has revealed that second-hand car values have increased.
The study conducted by British Car Auctions (BCA) at the end of February found that values rose for the fourth month running.
With average second-hand vehicles selling for around £5,500 last month, sales shot up by 8.4 per cent from January.
BCA communications director Tony Gannon commented: "There is now little doubt that used values are making a seasonal but possibly significant recovery from the low points of last year."
He attributed this to the fact that the market is experiencing "deferred demand" from last year, as those needing to buy a car held back when the effects of the economic downturn became apparent.
This comes after used car valuation guide the CAP Black Book predicted that the used market would start to experience new highs after it recorded a recent boost in demand.
Visit the #1 Motor Trade Insurance page