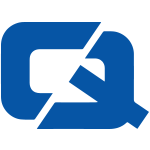 Motor traders that sell second-hand cars will be glad to know that vehicle values are set to rise this year.
This comes after Glass, the car values guide, revealed that prices will be higher by the end of this year than they were in December 2008.
The guide's managing editor Adrian Rushmore explained that the new scrappage scheme is not likely to have much of an effect on the used car market in terms of supply so prices will therefore be protected.
Moreover, he claimed that "inflation-busting" increases in new car prices are likely to soften the normal seasonal decline on used vehicles that are under a year old.
This comes after Mr Rushmore commented: "An average three-year-old car will be worth £5,100 in December this year – some £700 more than a similar car would have changed hands for at the end of 2008."
Meanwhile, recent predictions made by the HPI Used Car Valuations Index seem to be ringing true, as it claimed that the second-hand motor industry is set to pick up this year.
Visit ChoiceQuote – the #1 page for motor trade insurance