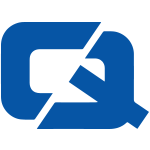 The new Motor Industry Code of Practice for Service and Repair will be a great help to motor traders and the automotive industry as a whole, it has been claimed.
According to the Retail Motor Industry Federation, the code promotes and safeguards the interests of consumers by helping them to distinguish the firms that subscribe from those that do not, thereby improving the sector.
A spokesman for the organisation commented: "The Motor Industry Code of Practice is the route to success for the motor industry, as it will help to safeguard and improve standards, for the benefit of the industry itself and consumers."
He added that the fact that the subscription to the code is "so affordable" means that it acts as a good business tool.
The Department for Business, Enterprise and Regulatory Reform called on garages around the UK this week to subscribe to the code, claiming that doing so would benefit them with increased customer satisfaction and therefore better business.
Visit the #1 motor trade insurance page