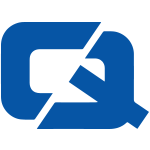 Motorists who potentially risked more than a claim on their insurance policy by taking their hands off the wheel have been caught and exposed.
Drivers in Northumbria have been snapped by safety cameras taking one or both hands off the steering wheel to read maps, put on clothes, smoke or even make rude hand gestures.
The images have since been published in the Chronicle as it bids to increase awareness of bad driving habits under its Road Respect campaign.
"You can't handle your car while reading, driving with one hand or eating. Other road users expect you to pay attention to what you are doing," said Jeremy Forsberg of the Northumbria Safety Camera Partnership.
He added that motorists who make obscene gestures add to a culture of disrespect and anxiety on the roads.
Meanwhile, road safety body Safe Speed has claimed that reports suggest that speed cameras are now taking on the role of traffic police by replacing their patrols.